Digital Marketing For Nonprofits
Building An Effective Strategy For Your Nonprofit
As a nonprofit organization, you probably already have a lot on your plate with the important work that you do. With the digital world evolving quickly, nonprofits are challenged with keeping up-to-date with their marketing knowledge or risk falling behind. Now more than ever, digital marketing is paramount to growing your nonprofit. Having a strong digital marketing strategy will help you expand your reach, engage your community, and ultimately grow your organization. This post will help you take the first steps to a comprehensive marketing strategy.
Before developing a digital marketing plan, it's important to have a clear understanding of your organization's long-term goals and objectives. Start with your mission statement. Then identify what kind of digital marketing goals will help supplement that mission statement.
Some of these could be:
Increase public awareness of your organization and what you do
Grow your engagement by having people sign up to a newsletter
Raise a certain amount of donations
Reach a certain amount of participants for an event
Whatever your goals are, make sure that they are attainable, measurable, and aligned with the overall mission of your organization.
Choose Marketing Channels That Fit Your Goals
Now that you understand the goals of your organization, you can now start thinking about how to use digital marketing to reach those goals. There are a variety of digital marketing options available for nonprofit organizations. We've highlighted a number of marketing channels that you may want to consider for your nonprofit.
The Google Ad Grant
The Google Ad Grant gives eligible nonprofits $10,000 USD per month of free advertising through Google Search Ads. These are text ads that only show on Google's search engine results page after someone enters a search on Google. This can help your nonprofit by connecting you with users who are searching for related services or information on Google. The grant can be used for a variety of goals, but it's particularly successful when it comes to introducing new users to your organization.
Paid Ads
Beyond your Google Ad Grant, Paid Ads open doors for you to use Paid Search, Display Ads, and Video Ads.
There are many benefits of using Paid Search Ads in addition to the Grant. Grant accounts face a lot of inherent limitations, such as keywords restrictions, ad suppression, CTR requirements, and more. Paid Search Ads help bypass a lot of these limitations, increasing the chance that your search ads will show up earlier, and more frequently.
Aside from Google Search, Paid Ads also include Display and Video Ads. These ads allow you to show visual ads to people while they are browsing the web, or watching content. You can target users based on demographics, interests, behaviours, or even remarket to previous visitors of your site.
Overall, Paid Ads are extremely flexible and can help target users throughout the marketing funnel. It unlocks new opportunities to build brand awareness, improve engagement, and increase conversions.
Social Media
Social Media Ads run similarly to Display Ads. They allow you to target users in a variety of different ways, with a variety of different ad formats. Some key channels include Facebook/Instagram, Twitter, and LinkedIn. Social media ads can be used to promote a short term campaign such as an upcoming event or fundraising appeal, but are more effective when used on evergreen campaigns designed to continuously engage users at all stages of the marketing funnel.
Email Marketing
Email marketing is an extremely low-cost and effective way for nonprofits to increase their conversions. Email marketing allows you to engage with prospective donors and other stakeholders to develop a relationship with them over time. By nurturing prospects and helping them understand your organization better, you can increase the chance that they will ultimately convert into donors and advocates of your organization.
SEO
SEO stands for search engine optimization, and involves different methods to boost the website's visibility and chance of showing up organically. The goal of SEO is to make it easy for search engines to understand what your page is about and indicate that it's worth ranking. By having a higher organic ranking, SEO can connect you to new users searching for related information on Google. 
Once you've determined how you're going to acquire traffic, it's time to turn that traffic into something meaningful for your organization. That means having a strong website with good content that conveys a clear message about who you are. Remember that every person going on your site is someone who has the potential to be a loyal follower of your brand. So creating meaningful content is the key to converting a passive reader to an engaged user. You're part of a great organization – now it's time to tell that story!
Written Content
The primary way in which you can tell your story is with strong written content. Written content, including articles, blog posts, or newsletters, is how you will communicate your brand's product, service, and mission to your audience. Some questions you may want to address are:
Why should someone care about your cause?
What is your organization doing to benefit your mission?
What can someone do to directly help your cause?
As you're answering these questions, remember that your content shouldn't be difficult to read. Good written content is being able to communicate your points in a clear and concise manner. This will help your audience understand who you are while also staying engaged.
Media Content
Media content, such as videos, podcasts, and graphics, is an important way to supplement your written content. You can imagine that having a website with only blocks of texts to be difficult for a person to read. Having strong visual content can help shape a user's experience, and can help them better interpret and understand your brand.
Landing Pages
Another effective way to optimize your marketing strategy is to develop landing pages. Landing Pages are tightly focused pages that are specifically crafted to highlight a single action you want the user to take on the site. Great landing pages will not only help you tell your story but also get you more conversions for your website.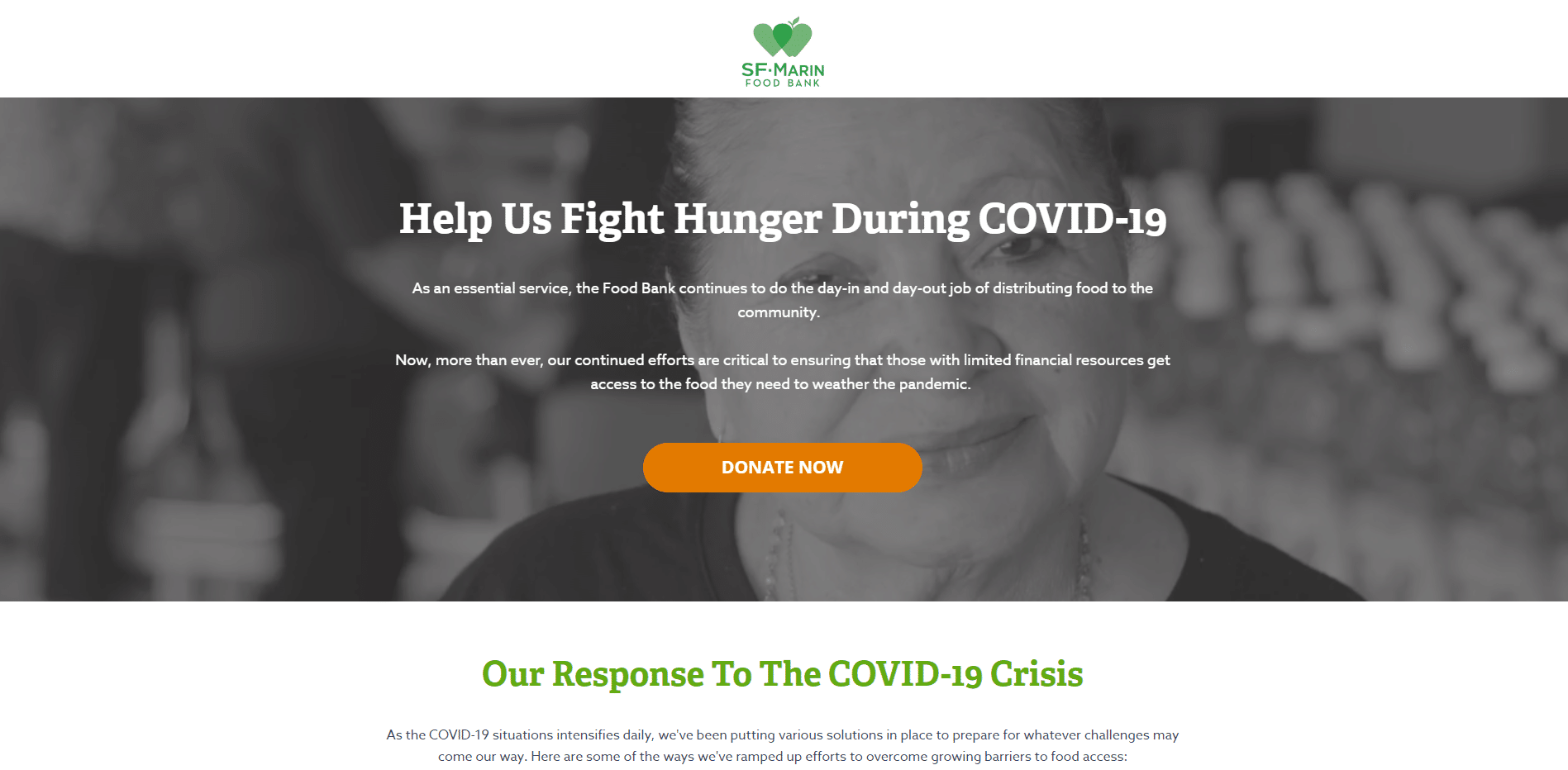 Digital marketing isn't something that you do once and leave alone. In fact, analyzing the results of your work is one of the most important parts of the process. Good digital marketing requires ongoing analysis and care to identify areas of improvement.
To do this, you will need Google Analytics (or Google Tag Manager as an addition). Google Analytics is a powerful tool that provides you with in-depth data about your website traffic. This can include information on how users find your website, top visited website pages, and website load speed. Google Analytics even allows you to track or assign value to conversion actions that are beneficial to your organization.
Once you have Google Analytics in place to collect your data, you will need to set up conversion actions to measure success. This starts with determining what success looks like for your organization. Refer back to your digital marketing goals that you've identified earlier. Then think about key metrics that will help you measure success for those goals.
For example, using the goals you've identified earlier, this can mean:
Increase public awareness: Increased traffic to your website, YouTube video watches
Grow your engagement: Newsletter subscription sign-ups
Raise a certain amount of donations: Completed donations
Reach a certain amount of participants for an event: Participant registrations
Using analytics, you can measure these conversion goals that will provide valuable insight on what works and what doesn't work in your marketing plan. This will allow you to make informed adjustments to your strategy and help you make data-driven decisions in the future.
Digital marketing for nonprofits may seem very intimidating at first. However, it's incredibly important for nonprofits to be able to understand and utilize digital marketing to grow their organization. 
To recap, here are some preliminary steps you can take:
If you keep these points in mind, you've taken the first step in building your nonprofit marketing strategy. 
Interested in more information on how you can get the most out of digital marketing for your nonprofit? Find out more through our blog. It's jam packed with Google Grants tips and tutorials for nonprofits, broken down in accessible language and written by Certified Professional in Google Ads.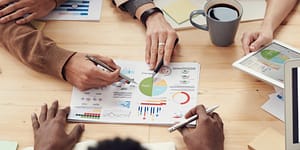 This is a guest post by Wild Apricot, a trusted partner of ConnectAd. It's easy for nonprofit marketing professionals to think that if they had
Read More »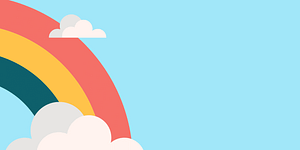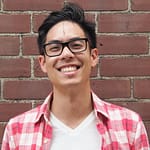 Over the past few months, it's been inspiring to see the resilience & resourcefulness of nonprofits in the face of crisis. I wanted to share
Read More »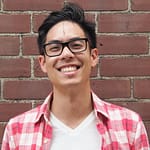 Who knew that "social distancing" would be one of the hottest buzzwords of 2020? With the practice in full effect due to COVID-19, a whole
Read More »
Talk to a Google Ad Grants expert