Over the past few months, it's been inspiring to see the resilience & resourcefulness of nonprofits in the face of crisis. I wanted to share six ways our nonprofits have been using the Google Ad Grant with us to respond effectively to COVID – not only to recognize the amazing work they're doing but also to share the learning for any organization looking to adapt to "the new normal".
But first, an intro to Google Ad Grants strategy
Before we dive into the specific uses, it's important to understand how to think about Google Grants strategy. For those of you not familiar with the Google Ads Grants program or could use a refresher course, I recommend reading through this primer first. Otherwise, here is a simple strategic framework you can use to get the ball rolling:
1. What is your goal?
Start by deciding the problem you're looking to solve. Are you trying to raise more money? Promote an event? Whatever it is, clearly defining one or more goals provides the foundation.
2. What landing page on your website addresses this goal?
Once your goal is set, you need to identify or build content that addresses the goal and lets people fulfill it. Imagine trying to achieve a fundraising goal without a page where visitors can actually donate.
3. Are there keywords relevant to your landing page that many people are using to search?
If you have a keyword with perfect relevance but 0 people search for it on Google every month, it will never drive traffic to your landing page. Preliminary keyword research ensures you have an audience looking for what you're offering on the landing page.
4. Can we bring those searches to our landing page using the Google Ad Grant?
This is where your ad text is important, since it is what shows up in search results. Make sure your ads share compelling reasons why searchers should click on your ad.
Six Ways To Use Google Ad Grants For COVID Response & Recovery
In this section, I'll use the framework shared above in the first example to show how applied in a real-world setting.
1. Using the Google Ad Grant for Emergency Fundraising
The Goal
Due to their work with vulnerable populations, the need for SF Marin Food Bank's services has been greater than ever. Emergency fundraising was necessary so they could fulfill this surge in demand.
The Landing Page
With that goal in mind, we created a landing page for SF Marin Food Bank to address donations by asking visitors to "help us fight hunger during COVID-19".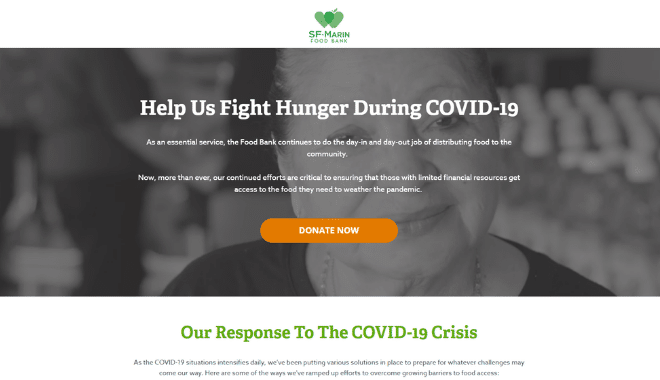 The Keywords
When a significant event happens, like a pandemic, the way people search can change dramatically. Staying on top of topical changes by using tools like Google Trends can assist in keyword research.
When we conducted our own Google Trends search, it was heartwarming to see that "donate to food bank" had an all-time high in interest. It was important to find these opportunities to get in front of an engaged audience.
The Ad Text
Finally, we used the Google Ad Grant to put targeted ads at the top of search results for users searching keywords like "donate to food bank", which were seeing a spike in interest. People who clicked through were then brought to our "fight COVID-19" landing page, where they could contribute towards the goal.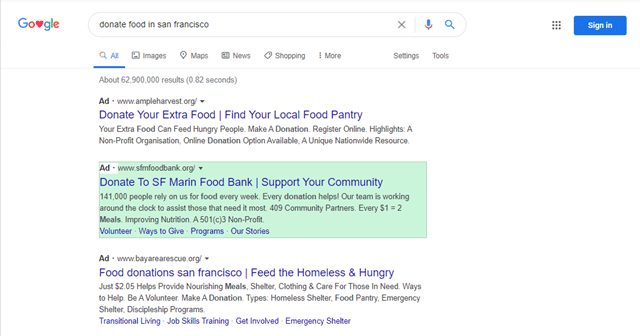 2. Using the Google Ad Grant to Share Key Info
Reliable information is so important during a crisis, and one of Credit Canada's goals was to share their expert knowledge and be authentically helpful to their community. They published a blog post on "What To Do After Getting Laid Off Due to Coronavirus", a topic that, while unfortunate, was necessary for their audience. This provided us with content that we could promote with the Google Ad Grant to a rising number of searches about getting laid off.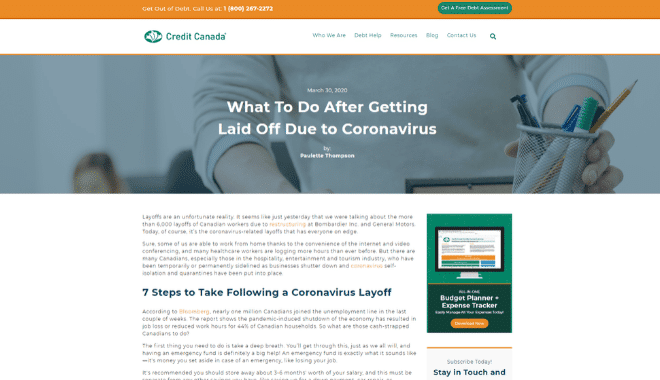 Below, you can see how the Google Ad works together with the landing page to reach the right people.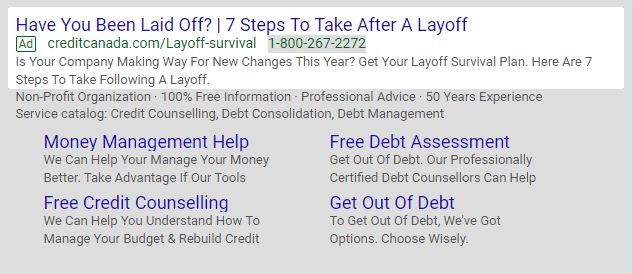 Similarly, the Anxiety and Depression Association of America published an entire page of expert tips and resources for those experiencing anxiety due to COVID. Understandably, there was a spike in anxiety-related searches, but it also allowed us to use the grant to promote relevant content to a growing audience.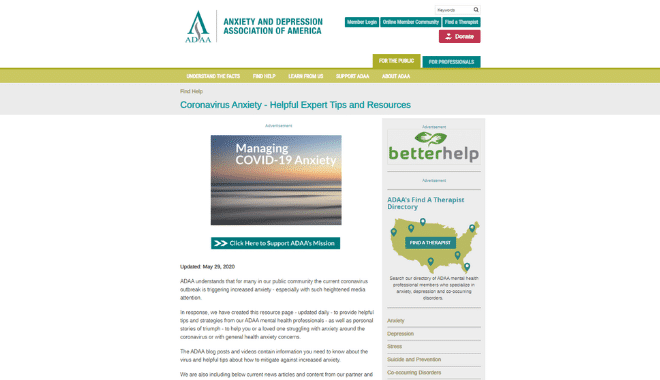 3. Using the Google Ad Grant To Promote Virtual Events
With physical events on pause worldwide, we've seen the emergence of virtual events to take their place. Of course, it's not going to be the same as before, but it has also opened up new opportunities to better connect with new audiences.
With people stuck in quarantine, their willingness to reconnect with old hobbies or do new things is rising. You're also not limited to local audiences but could target online audiences nationwide.
For WheatonArts, they turned a longstanding in-person event into a digital one by running what might be the world's first virtual Paperweight Festival. Especially when you're doing something that's never been done before, you can't expect that "if you build it, they will come". You need to find ways to get the message out to both old and new audiences, which is an area where Google Ads shine. This meant promoting to searches that could range from paperweight art enthusiasts to people simply looking for things to do.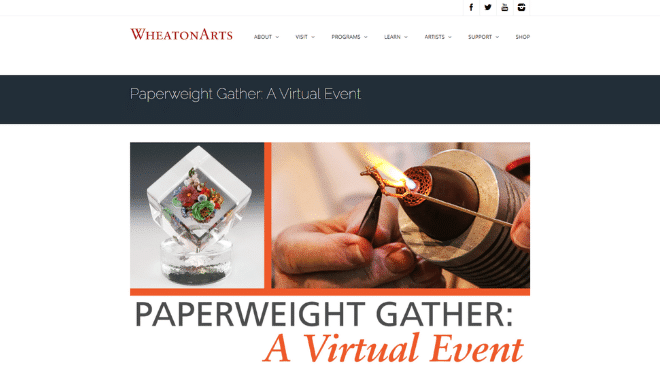 4. Using the Google Ad Grant to Sell Virtual Products or Services
Like with events, social distancing has forced a lot of organizations to change the way they operate. The Festival Ballet Theatre was no different, as they had to shut down The Southland Ballet Academy where they ran regular ballet classes. To their credit, this hasn't stopped them and they've since come out with a schedule of online classes that are being delivered via Zoom.
When your product is served digitally, promoting it digitally makes a lot of sense. In this case, using the Google Ad Grant to show ads for searches on dance or ballet classes was perfect for bringing in the relevant audience.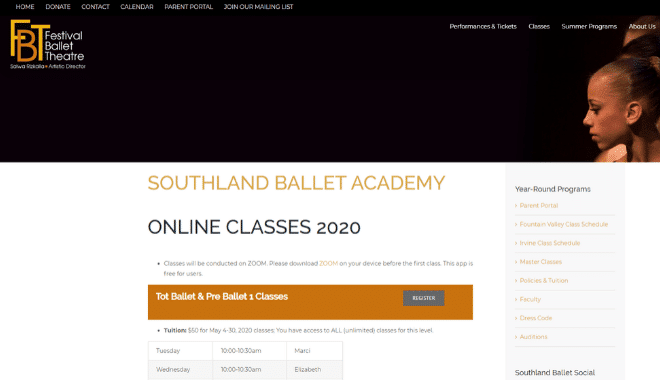 5. Using the Google Ad Grant for Urgent Volunteering
Volunteer Toronto has been a leader in the volunteer space for over 40 years. When COVID hit, their goal was to do what they do best – mobilize the community to volunteer to help those in need.
Together, we built a volunteer recruiting landing page for Torontonians that signed up hundreds of willing people in the first week alone. A big reason for its success was that it was specific about how volunteers could help with the COVID crisis, rather than just being a general (and therefore unfocused) call to arms. We were then able to promote this campaign using grant to target volunteering.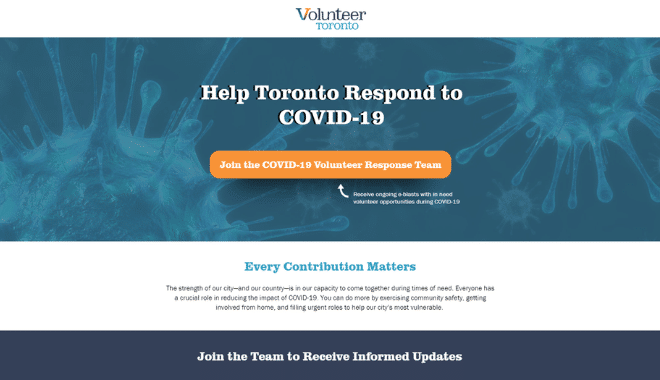 6. Using The Google Ad Grant To Build Your Future Audience
Another way you could think about your nonprofit's strategy is how you plan to address your future customers. CuriOdyssey, a Science Playground & Zoo, had to shut down all their exhibits, but are finding ways to engage new audiences that could potentially be their future customers.
They did this by creating an "At Home Science" portal on their website which brings together their online science content for kids. This included a number of at-home science activities, a search topic that was surging from parents who suddenly had their kids out of school and at home. A key takeaway from this initiative was that you can't simply be opportunistic based on how people are searching. By using online science education content as the hook, they stayed on-brand as a Science Playground. As a result, their content feels much more authentic, but also makes sure that they're reaching the right target audience (parents with young kids) for future engagement.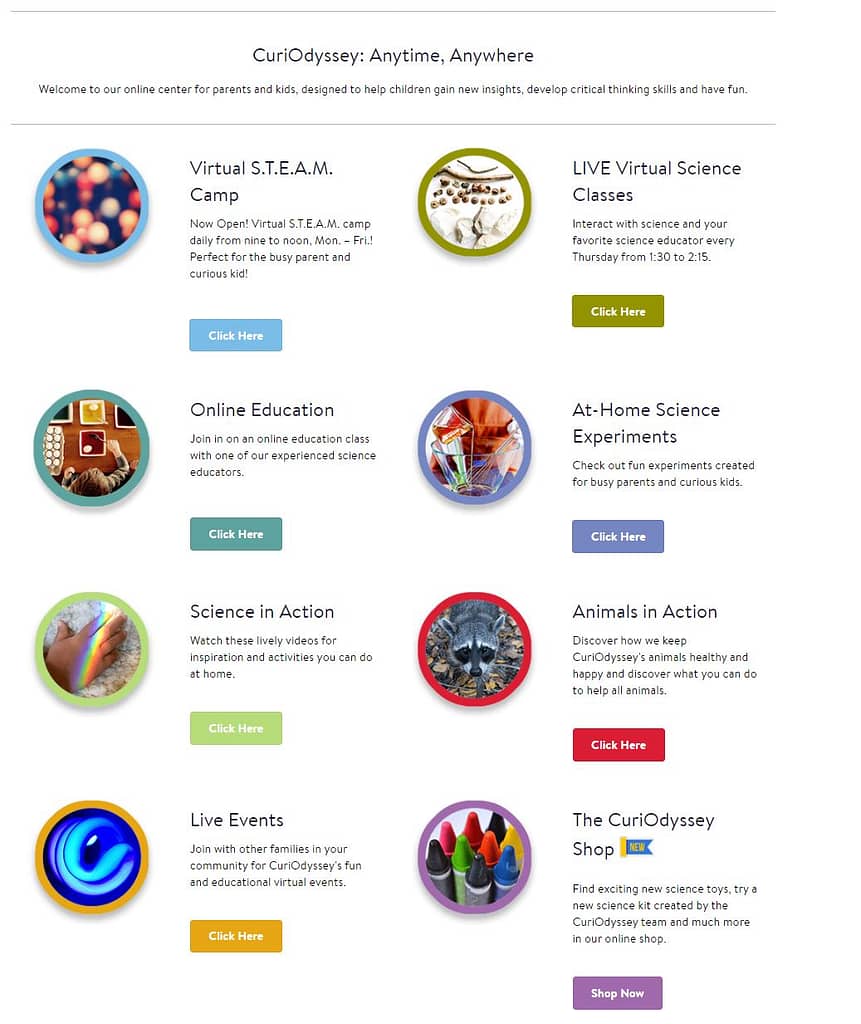 Be Bold, and Be Brave
As we all continue to make it through the COVID crisis, continue to be resourceful and try new things. Remember that the Google Ad Grant can be a powerful tool in your arsenal to promote those new things to audiences new and old.